WE ARE CUSTOM STUCCO CONTRACTORS & STUCCO REPAIR SPECIALISTS
We focus mainly on residential customers. But we are also built to take on medium-sized commercial projects.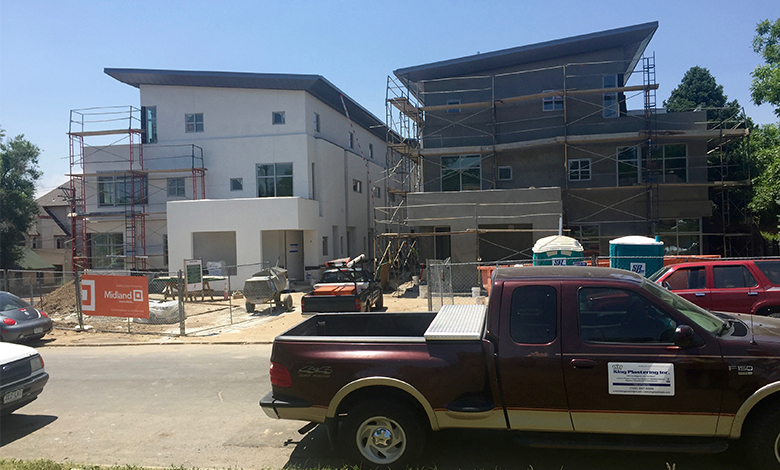 CONSIDERING STUCCO OR PLASTER?
Keep in mind for the most part, "Plastering" is mainly used in interior walls, while "Stucco" is mainly used on exterior walls.
Plastering & Stucco have been used for centuries all over the world for their outstanding durability, versatility and aesthetically pleasing qualities. The plastering trade is considered an ancient art form that takes many years to master.
If you ask Jose Ramirez (Owner) about his company he will tell you that King Plastering Inc. is not the biggest company, but it is the best quality in Colorado.
We are a family owned and operated business that has been providing its services to the Denver Metro Area for the last 10 years. It has been a pleasure to be able to make Colorado even more beautiful, one home or project at a time.
STUCCO SERVICES FOR HOMES
A stucco coating made mainly of Portland cement that can be applied to various surfaces such as brick, wood, metal sheeting's, and special insulation board surfaces. Stucco Systems will vary depending on what the customer needs and also what is needed to meet the cities required building and safety codes.
COMMERCIAL STUCCO FOR BUSINESSES
We prefer to estimate on new construction projects by using the project plan PDF files. These estimates are free. Feel free to send us those files along with your contact information so we can send you our bid. The turnaround time is usually quick in these instances.
DENVER'S STUCCO REPAIR EXPERTS
All repairs are different and there are many different factors to take into account. We prefer to show up to the physical location and estimate in person.
SERVING COLORADO
SINCE 1998
STUCCO REPAIR AND PATCHING
CUSTOM FOAM MOLDINGS/TRIMS
BENIFITS OF STUCCO AND PLASTER
ADVANTAGES OF USING STUCCO
ALL OUR PROJECT ARE DONE WITH LOVE AND CARE

FROM BLUE PRINT TO FINISHED PRODUCT

WE HAVE OVER 28 YEARS EXPERIENCE

WE ALWAYS CREATE PERFECT REPAIRS